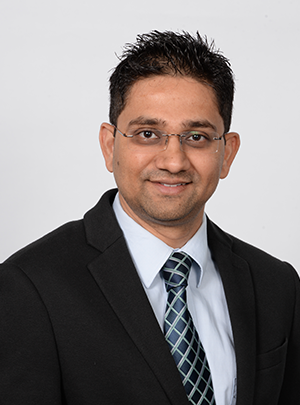 Romil Patel, M.D.
Board Certified in Nephrology and Internal Medicine
Dr. Romil Patel completed Internal Medicine residency at Jersey Shore University Medical Center and Nephrology fellowship at University of Louisville. He is board certified in Internal Medicine and Nephrology. He is licensed to practice medicine in Delaware and Maryland.
Dr. Romil participated as a research assistant with translational research involving 'Diabetes Mellitus and Role of Advanced Glycemic End Products in Diabetes Related Vascular Disease' as well as clinical research on 'Vancomycin Dose and Timing of Administration of Hemodialysis Patients'.
Dr. Romil presented an abstract and poster presentations at American College of Physicians, American Society of Diagnostic and Interventional Nephrology and National Kidney Foundation.